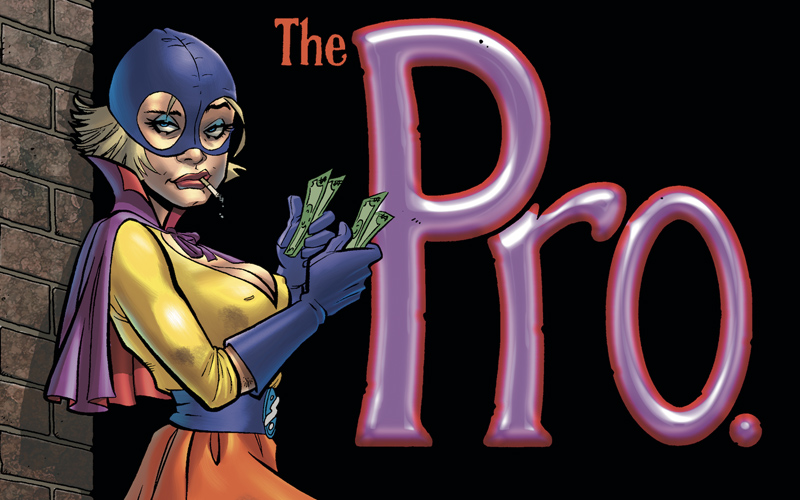 We've got some wonderful and exciting news to share! One of our all time favorite properties, The Pro, by Amanda Conner, Jimmy Palmiotti and Garth Ennis has been optioned for the big screen! That's right, the raunchy and hilarious story of a super hero prostitute will be made into a movie courtesy of Paramount Pictures.
The official press release can be found here:
http://deadline.com/2017/03/graphic-novel-the-pro-hooks-movie-deal-at-paramount-1202049040/
To celebrate the wonderful news, we have put all of the PaperFilms movie related titles on sale from now (3/17/2017) through the end of the month (3/31/2017). That's right, enjoy a massive up to 50% off all PaperFilms movie properties. From The Pro to The Monolith to Random Acts of Violence to of course, Painkiller Jane. The sale applies to prints, digital downloads and both signed and unsigned copies of books! That's right, all on sale.
So head on over to the PaperFilms store (https://www.paperfilms.com/shop/) and check out the wonderful deals! We're so excited that we get to share this great news with you!
As always, the entire PaperFilms team appreciates your total support in all our projects. Your dedication and loyalty to all we do humbles us each and every day. You truly are the greatest fans!