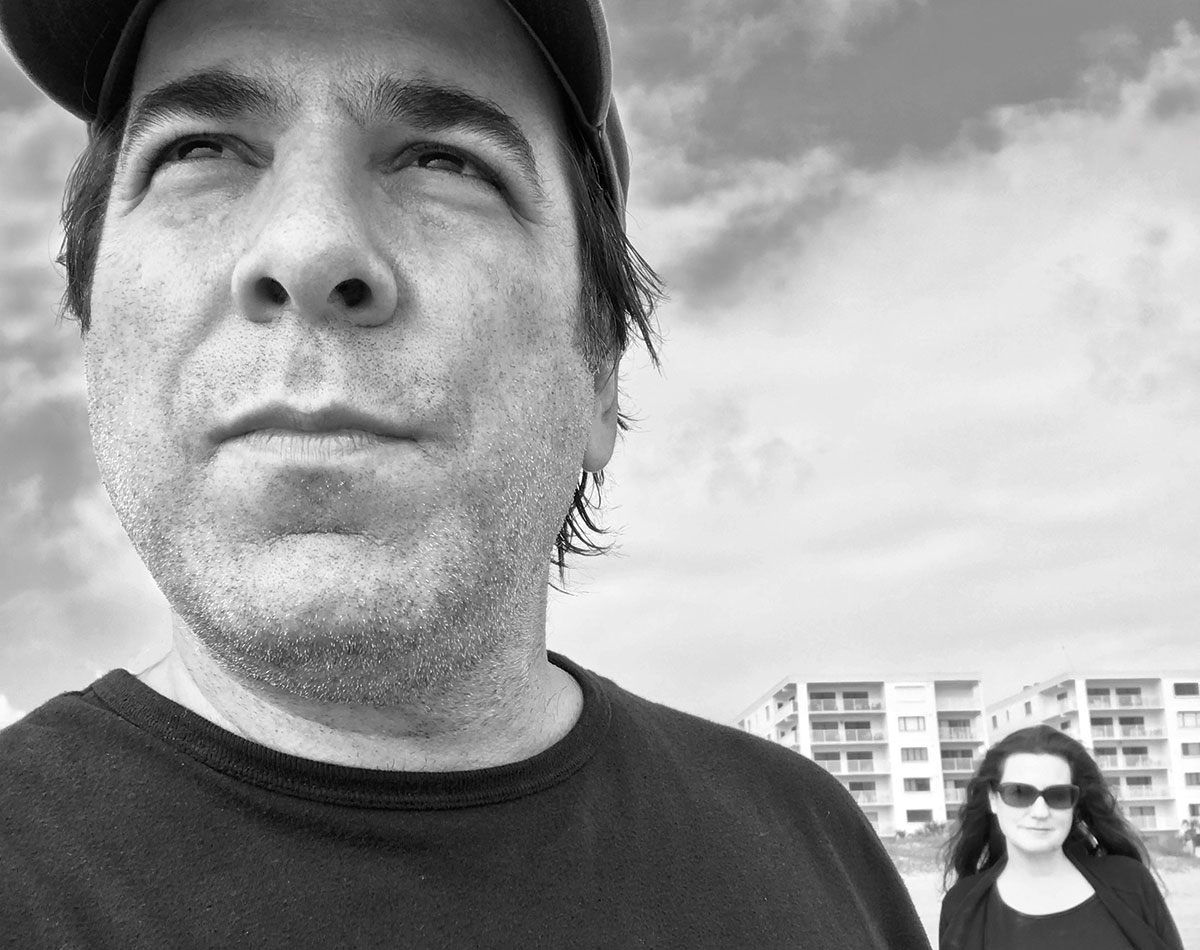 PaperFilms is a multi-talented team of skilled creators who have worked with numerous, industry leading clients in a variety of entertainment and media channels. The award winning team currently consists of Amanda Conner, Jimmy Palmiotti, Justin Gray, Craig Weeden and Patrick Wedge. Past projects have ranged from Advertising Design, World Building, Editorial, Publication, Artwork, Screenwriting and other roles. A partial list of clients includes Adaptive Studios Inc, AfterShock Comics, Amazon.com, Boom Studios, Capcom, Dark Circle Comics, Dark Horse Entertainment, DC Entertainment, Devil's Due / First Comics, Dynamite Entertainment, EA, Image Comics, Marvel Comics, Marvel Studios, MTV, The New York Times, Nickelodeon, Nike, Playskool, Radical Studios, Revolver, SyFy and WB Games.
For more info on Amanda and Jimmy, go to their individual bio / gallery pages: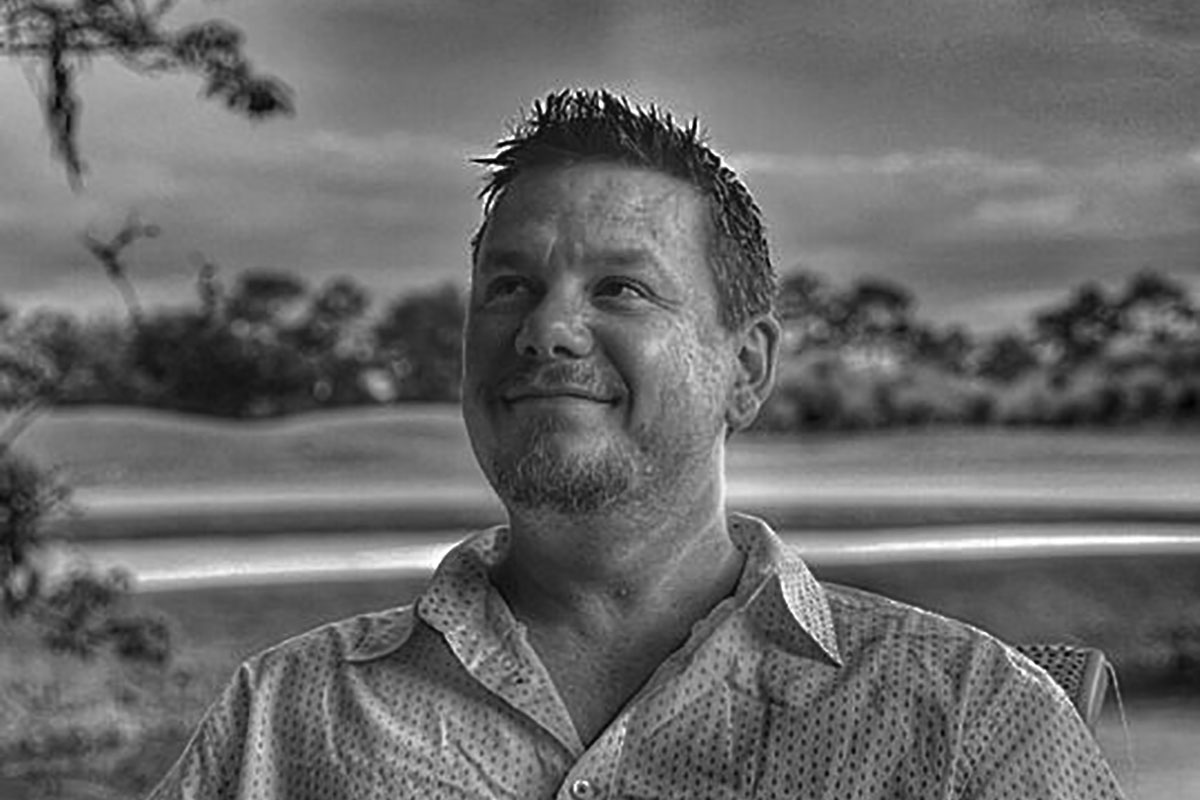 JUSTIN GRAY
writer
Justin has written hundreds of comics and graphic novels for some of the most iconic publishers in the industry, including Marvel, DC, Image and Dark Horse. He has created dozens of characters and intellectual properties for print and other media. The film adaptation of Random Acts of Violence, based on the comic of the same name by Jimmy Palmiotti and Justin Gray is set for theatrical released in 2019. In 2018 he contributed to the Where We Live: Las Vegas Shooting Benefit Anthology. 100% of the proceeds of that anthology are donated to Route 91 Strong, a non-profit organization.
Justin has worked as an advocate for victims of crime, a chef, a fossil hunter and a micro-photographer specializing in prehistoric insects and plants trapped in amber. Yes, like Jurassic Park. He has given seminars and exhibitions on the cleaning, mining, and identification of prehistoric insects for both the American Museum of Natural History and the Smithsonian.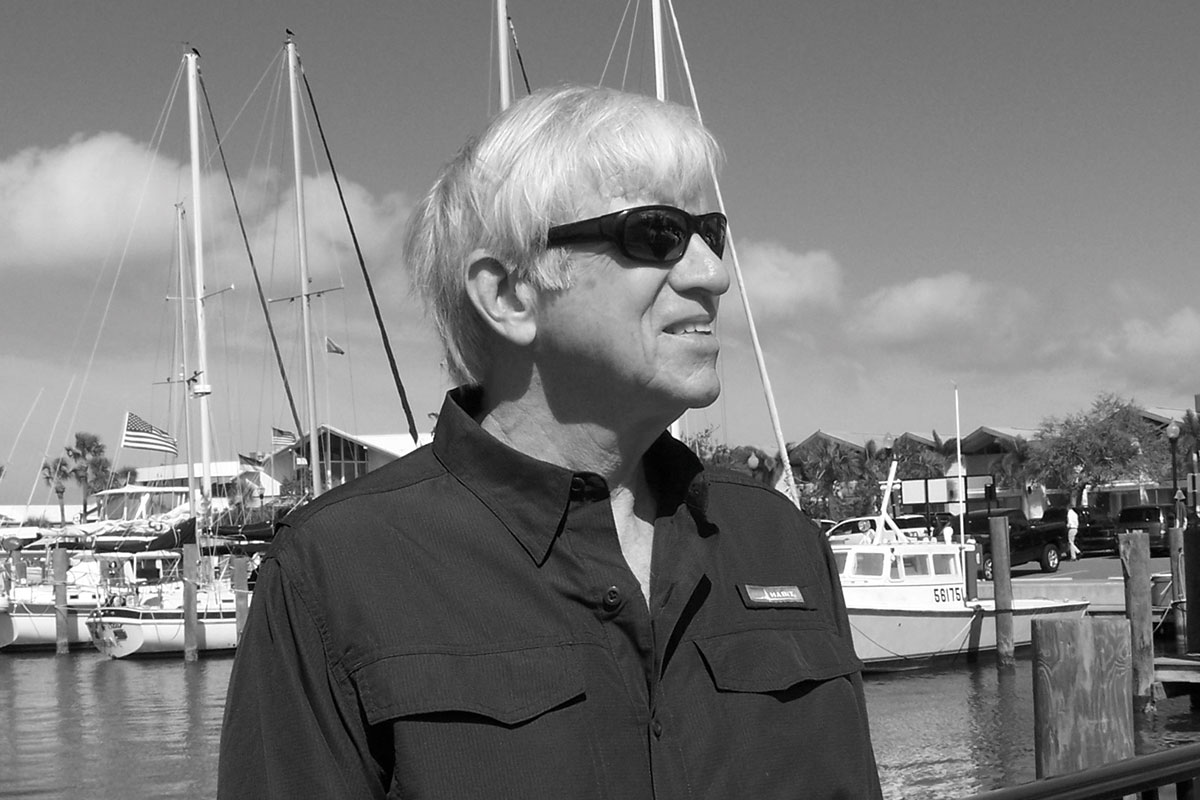 CRAIG WEEDEN
writer
Craig Weeden is an award-winning writer who met PaperFilm's co-founder Jimmy Palmiotti when Jimmy enrolled in Craig's screenwriting workshop at St. Petersburg College in Clearwater, Florida. Since then, they've collaborated on a wide variety of film, TV, and graphic novel projects.
They're currently working with producers MiLa Media on a TV series based on Jimmy's graphic novel QUEEN CRAB. Previously, they optioned their adaptation of Jimmy's and former Marvel CCO Joe Quesada's PAINKILLER JANE to Solipsist Films. Jimmy and Craig's graphic novel KILLING TIME IN AMERICA (based on their original screenplay) was published in the US by PaperFilms. Foreign reprint rights have been sold to publishers in Portugal and Spain. Their graphic novel FOUND is being serialized on Zestworld.
Solo, Craig wrote the feature-length action thriller DARK RED for Leigh Simons Productions, then was hired to work on their documentary NO FALLEN HEROES. Craig's crime thriller DIAMOND PAYBACK was optioned (now expired) to Emmett Furla Oasis Films.
Craig's listed in A Directory of American Poets and Fiction Writers, the International Who's Who in Poetry and at Poets & Writers. Over a hundred of his poems, stories, and articles have been published in such places as the New Orleans Review, Southern Poetry Review, Cimarron Review, Mike Shayne Mystery Magazine, Writer's Digest, and Tennis. Numerous anthologies have included his work. He's a contributing writer for Pipeline Artists and Zestworld.
Mia's Gift: A Muzzles the Manatee Story, a middle-grade novel Craig wrote with his wife, Victoria, was named Runner-Up in Children's Books at the 2009 Hollywood Book Festival and won an Honorable Mention at the 2009 New York Book Festival. Mia's Gift received the Silver Medal in the Best First Book category at the Moonbeam Children's Book Awards. And it hit #5 on Amazon's Hot New Releases list.
Craig's editing projects include Lords of the Sunset Strip, the autobiography of actor Blackie Dammett, the father of Red Hot Chili Peppers' frontman Anthony Kiedis; Grow Rich with eBay Consignment by eBay pioneer Christopher Matthew Spencer; and The Boston Fracture, a terrorist sleeper-cell thriller, by former French spy Herve Jaubert.
As a technical writer, Craig has provided many clients with a wide range of corporate communications. He's even written program manuals for an investment software company.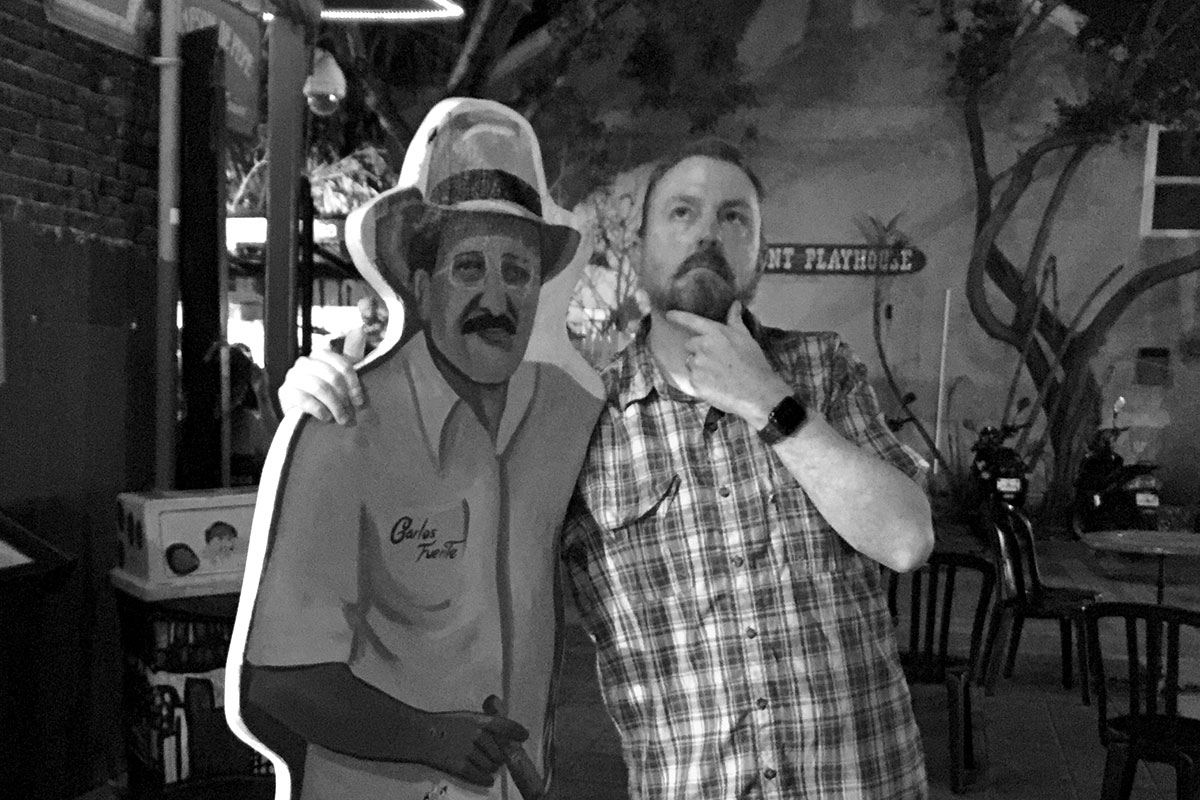 PATRICK WEDGE
writer
Patrick Wedge has been working with Jimmy Palmiotti and Amanda Conner in one form or another for almost two decades. While his mild-mannered day job is working on software, quality assurance, and marketing campaigns, he has hung up his crime-fighting cape and moonlights doing many of the back-end projects for the PaperFilms team.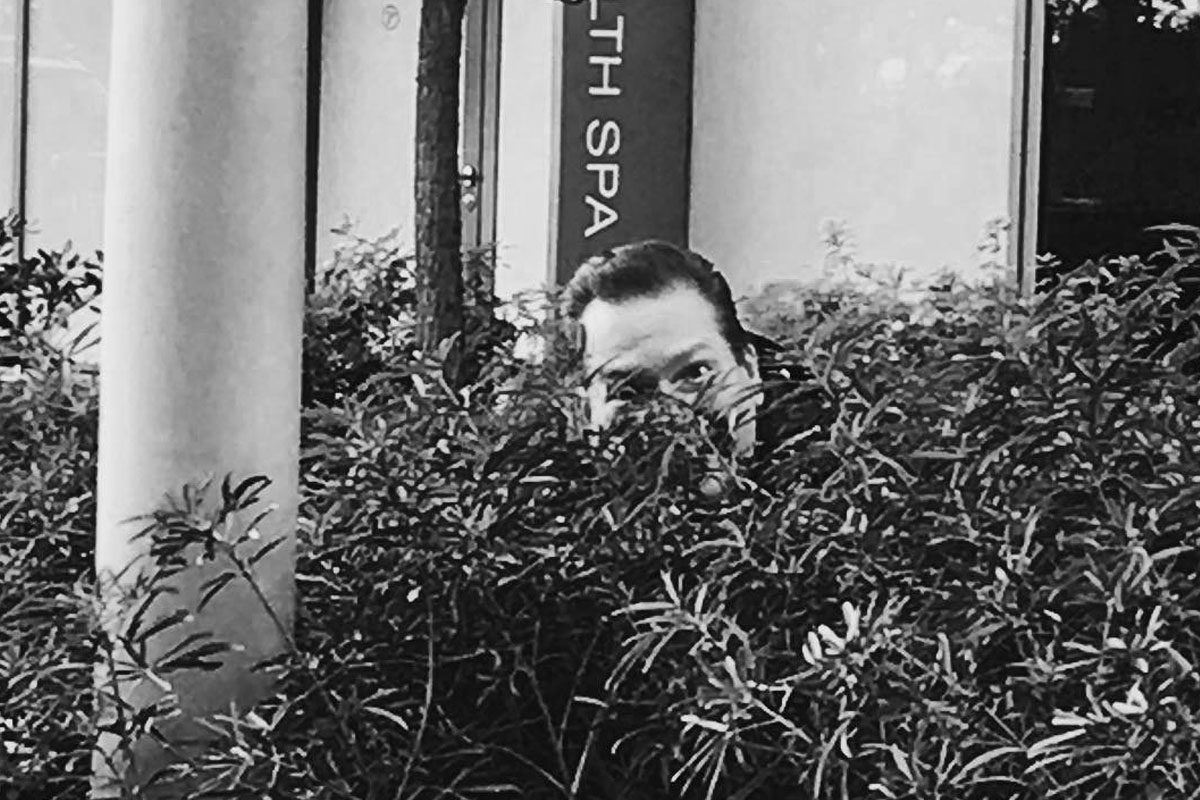 FRANK TIERI
writer
Frank Tieri is an award winning writer working in television, film, comics and video games and has recently joined the PaperFilms team.
Though probably best known to comic readers for his nearly 3 year run on WOLVERINE, he has also written for some of the biggest franchises in the industry including AVENGERS, X-MEN, SPIDER-MAN, IRON MAN, DEADPOOL, HULK, PUNISHER & CAPTAIN AMERICA for Marvel, BATMAN, GRIFTER, THE OUTSIDERS & JSA for DC and THE DARKNESS for TOP COW. He has also been involved in many of the comic industry's biggest events, such as CIVIL WAR, WORLD WAR HULK, DARK REIGN and FEAR ITSELF for Marvel and DC's COUNTDOWN and BATMAN RIP.  His hit series for Archie Comics of Jughead the Hunger has been praised be several media outlets along with this stellar series for Aftershock Comics of PESTILENCE. 
In video games, Frank was lead writer on Marvel's #1 selling video game of all time, MARVEL VS CAPCOM 3– said by G4 to have "definitely set the standard for fighting game dialogue"—as well as its follow up, ULTIMATE MARVEL VS CAPCOM 3.
Frank recently spent time working on the smash hit MARVEL'S ULTIMATE SPIDER-MAN VS. THE SINISTER 6 animated series, now in its fourth season on the Disney XD channel.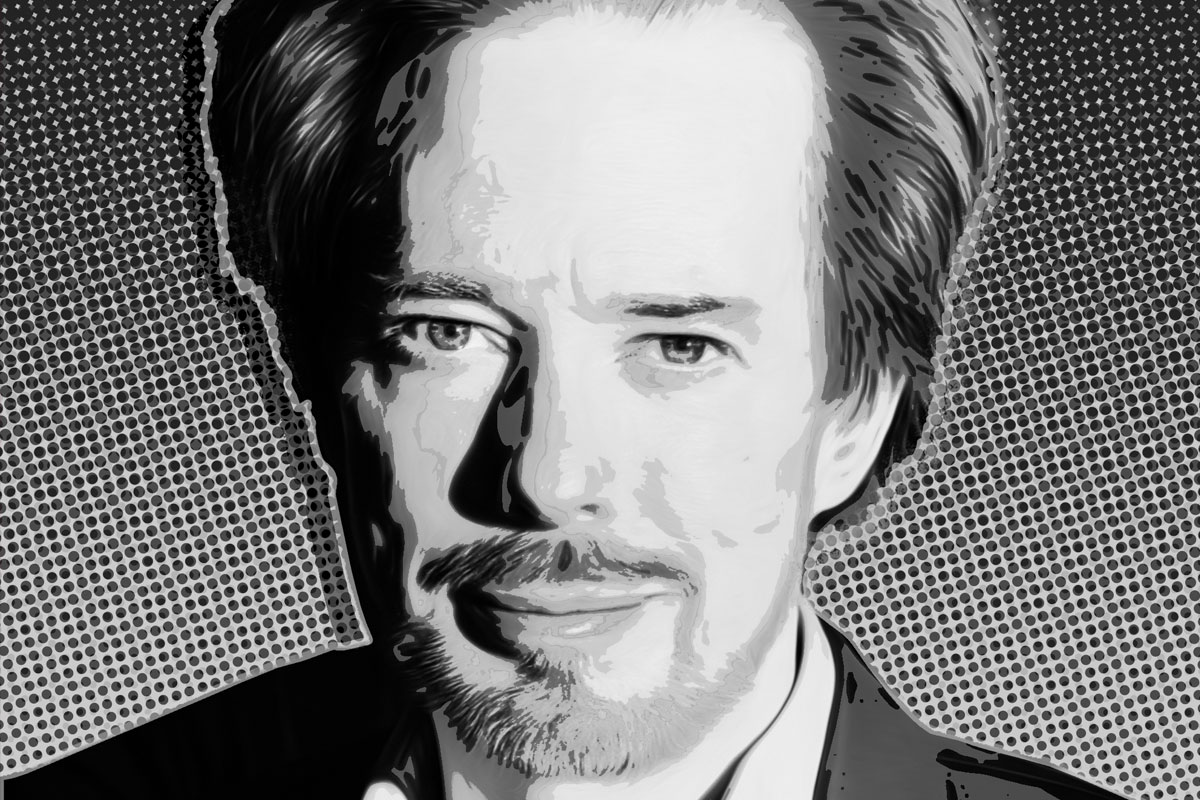 PAUL MOUNTS
colorist
Paul Mounts is an artist who also works as a well-respected colorist in the comic industry.  He has worked on projects including the Fantastic Four, Friendly Neighborhood Spider-Man, the Ultimates, The Pro, Before Watchmen: Silk Spectre, Power Girl and several other titles. At the same time, he was doing a lot of Marvel's posters, toy and promotional work.
Mounts was one of Marvel's most prolific comic book-themed trading card colorists in the early 1990s, having worked on sets such as Marvel Universe sets 1-4, X-Men 1-2, and the Spider-Man sets among a multitude of others.  Paul continues to be one of the most sought after colorists in the industry.  Working with top talent on projects while still maintaining his status as the go to colorist for Amanda Conner.
Pauls client list includes work for all of the major publishers from DC Comics, Marvel Comics, Image, Dark Horse and several others.  With cutting edge work and continuously stretching the boundaries of coloring, Paul's work is consistently considered one of the best in the industry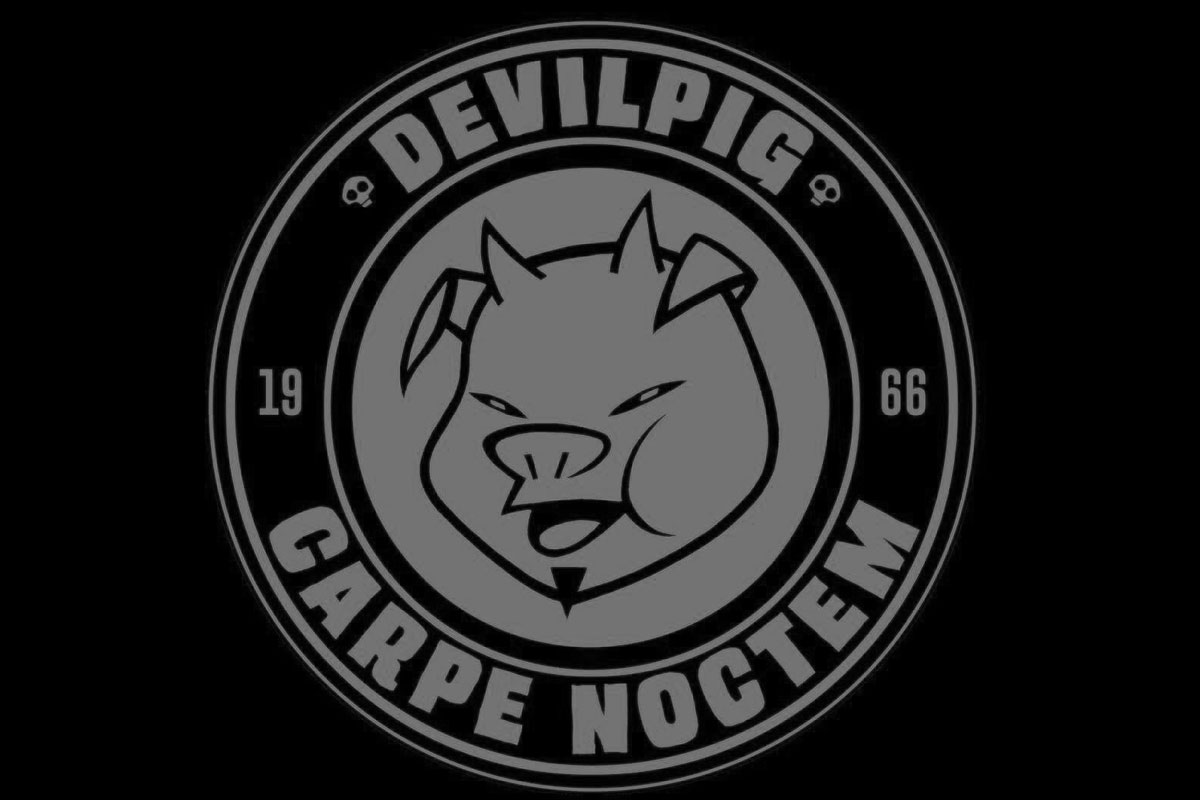 DAVE JOHNSON
artist
Dave Johnson, or the Reverend as we know him as, is a multi-Eisner and Harvey nominee and winner cover artist for several clients.  He has been working in the comic industry since 1991 and has worked for various companies in and out of entertainment.  From Marvel and DC Comics to Dark Horse to Stan Lee Entertainment and many more, Dave's work is powerful and unique.
Dave's artwork has helped breathe life into several widely recognized properties such as Ben 10, Superman and the award winning 100 Bullets.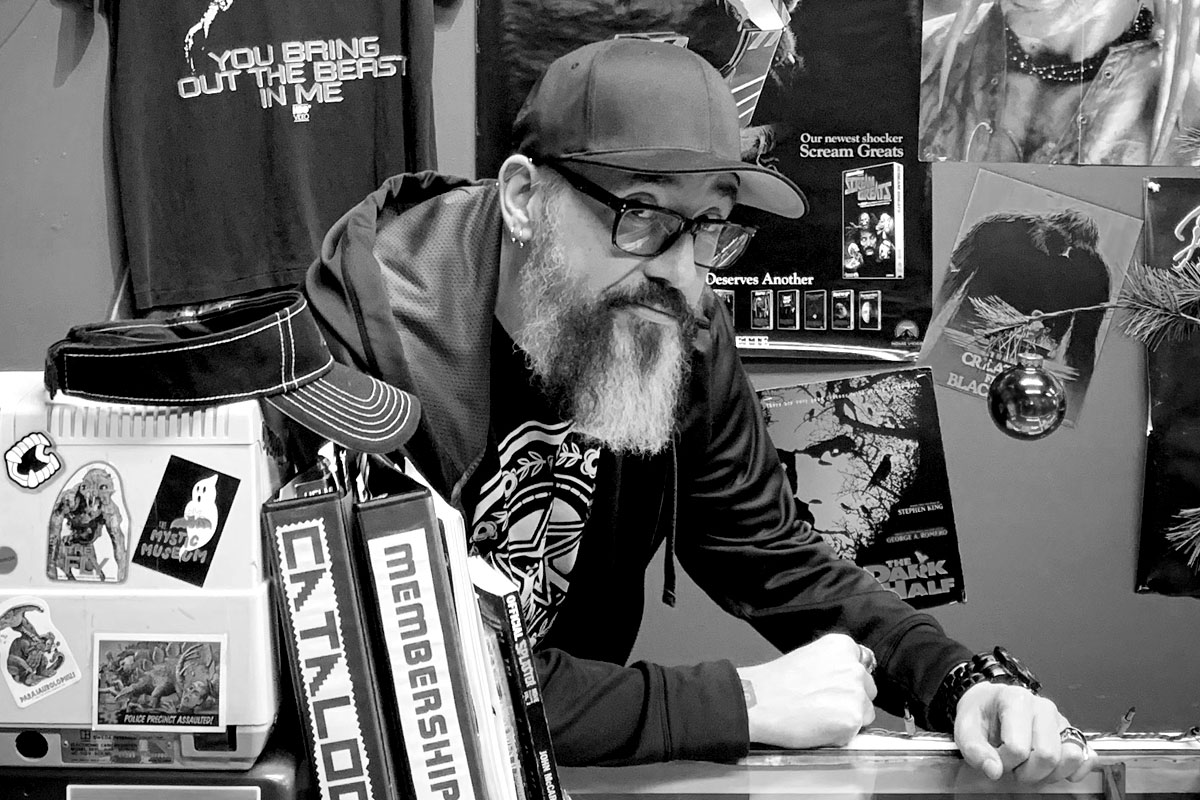 JOHN J. HILL
creative director / designer / letterer
John J. Hill is a Portland, OR based freelance creative director working in comics, technology, and entertainment. An alumnus of the University of Michigan, he founded award winning NYC design firm 52mm and his work has been shown at the Art Directors Club, Cooper-Hewitt National Design Museum, Ward-Nasse Gallery and the Low Res Film Festival.
John has led, developed and designed campaigns, branding, packaging, coffee table books and other creative for Adobe, Aeropostale, Atlantic Records, DC Comics, Disney, GM, Image Comics, Legendary, NHL and many others. As far as comics go, he has done lettering and design for Harley Quinn, Wednesday Comics, Power Girl, Superman, Swamp Thing, Robin, Batgirl, Teen Titans, Minecraft, Overwatch, World of Warcraft, Hearthstone, StarCraft, ElfQuest, Nailbiter and God Country to name only a few.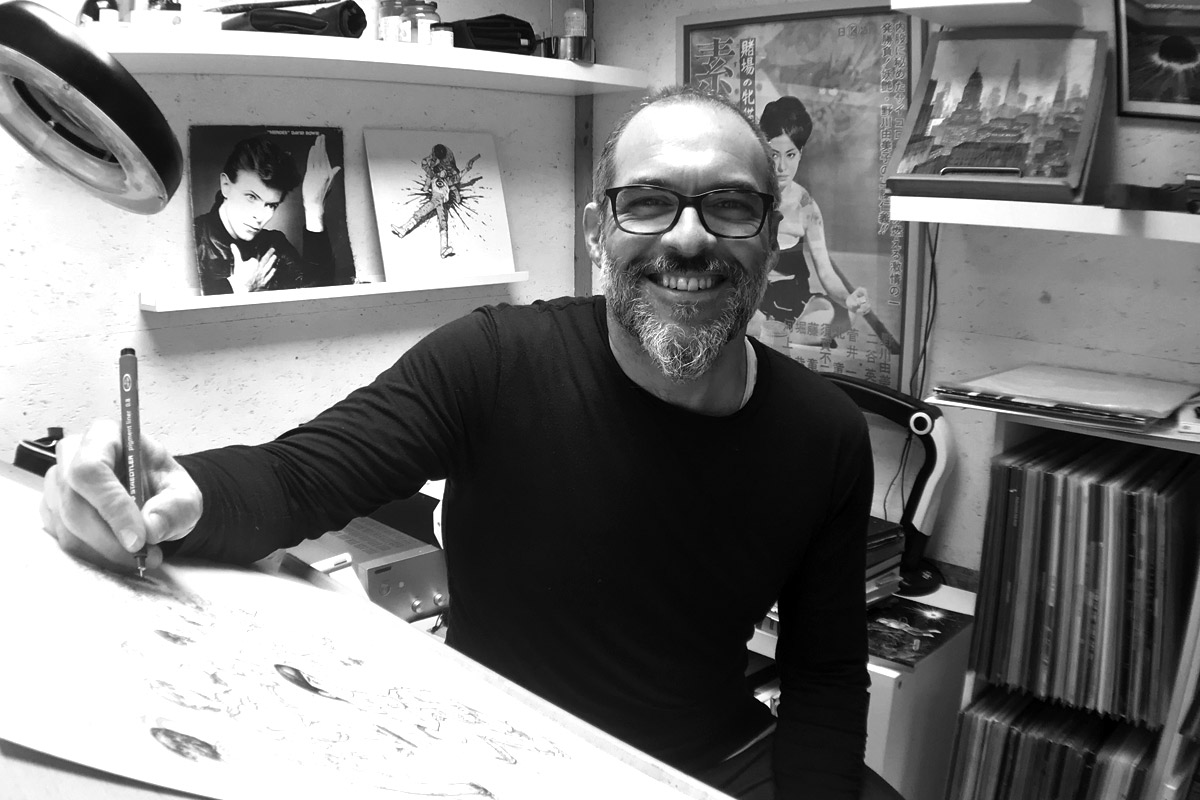 PIER BRITO
artist
Pier Brito is a South-American comic book artist. He was born in Uruguay, raised in Argentina and now working from Amsterdam, the Netherlands. He was an inker on Marvel titles like 'Daredevil', 'Sabretooth and Mystique', 'Silver Surfer' and 'Alpha Flight', and on DC's 'Lobo' in the second half of the 1990s. He has contributed to the erotic comic publication Kiss Comix of Ediciones La Cúpula. He made the graphic novel 'Contrarreloj', a tribute to 'Back to the Future', with writer Alejo García Valdearena. It was was published by Glénat in 2011. Brito also does storyboards and illustrations.
Pier has worked with PaperFilms on several projects such as:  Denver, The Jetsons and Harley Quinn.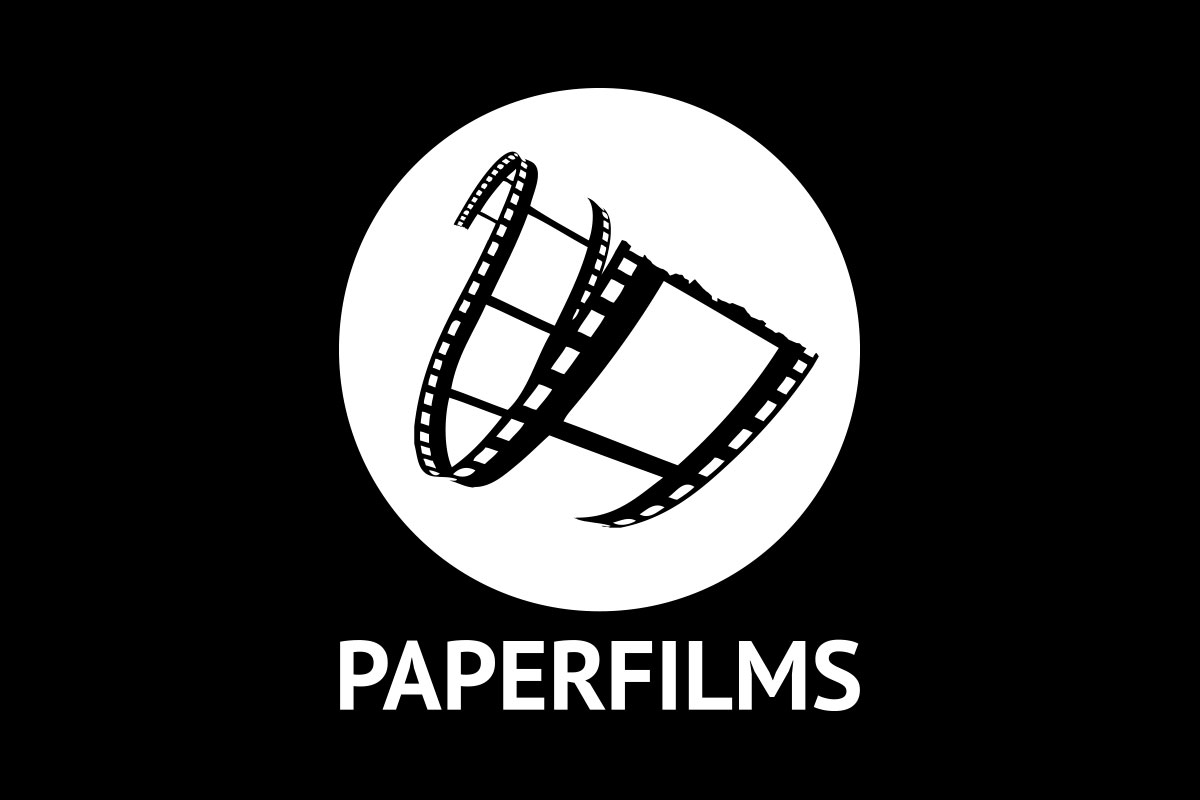 CHALLENGING STUDIOS
colorists
Established in 2012, Challenging Studios is the studio-for-hire division of Challenging Comics, a MarketCom, LLC company. It exists to serve the needs of other companies and art professionals, both inside and out of the comic book industry.
Challenging Comics was founded by Alexa Fox, President, and Bill Bailey, CFO, with Business Manager ,John Zamar, and a small staff of seasoned commercial artists with a passion for comic books and graphic arts.  The studio has partnered with PaperFilms on projects like: Sex and Violence and Forager.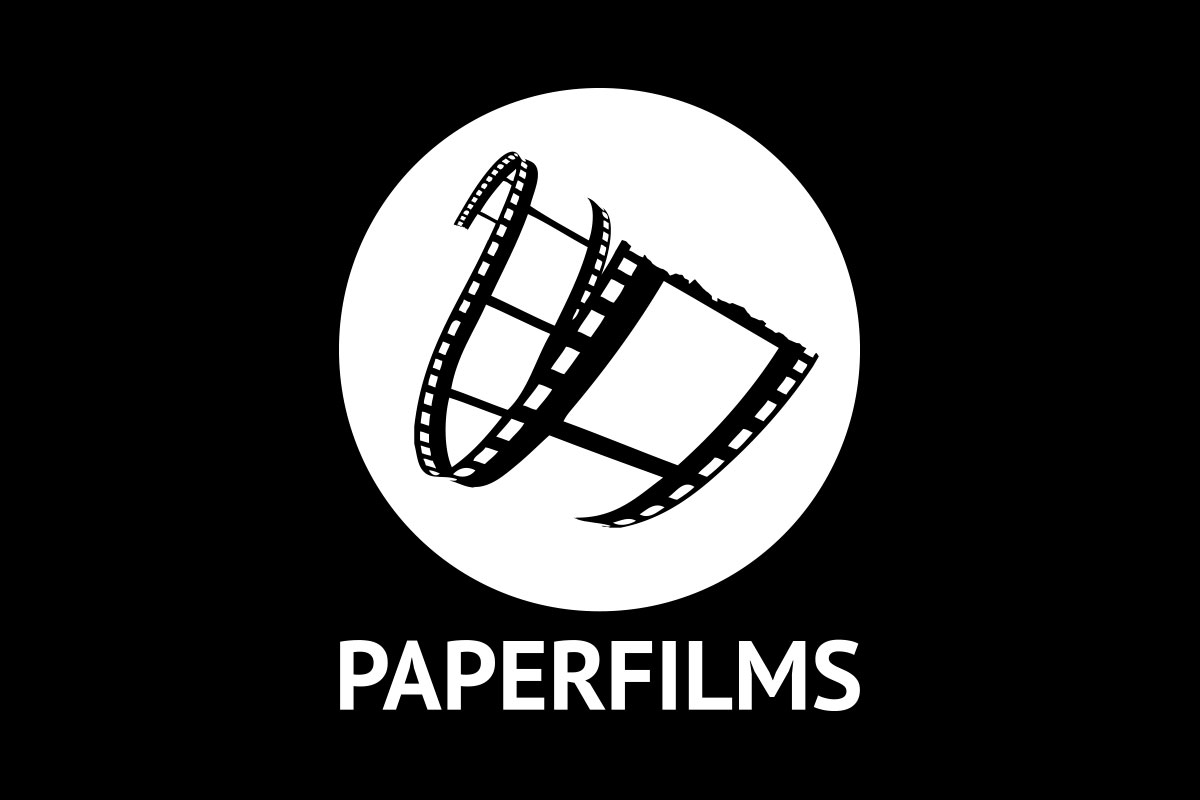 JUAN SANTACRUZ
artist
Juan Santacruz began his career with the limited series 'Black Hacker' (three issues in 1997) and the one-shot 'Zeta' (1999). He did covers for superhero comics, and illustrated some 'Conan' stories for the the Spanish edition of 'Savage Sword of Conan'. He also did some science fiction stories, as well as erotic comics for Spanish magazines. He teamed up with the French writer Fred Brrémaud to create the sword & sorcery series 'Les Légions de Fer' at Soleil in 2002. Santacruz has also drawn for Marvel, such as 'Cable' #78, and 'Peter Parker: Spider-Man Annual 2001'. He has done various illustration jobs, and he developed the comic 'Nuclear Man' for the French publisher Sémic.  He has worked with PaperFilms on projects such as Painkiller Jane, Twilight Experiment and much more.