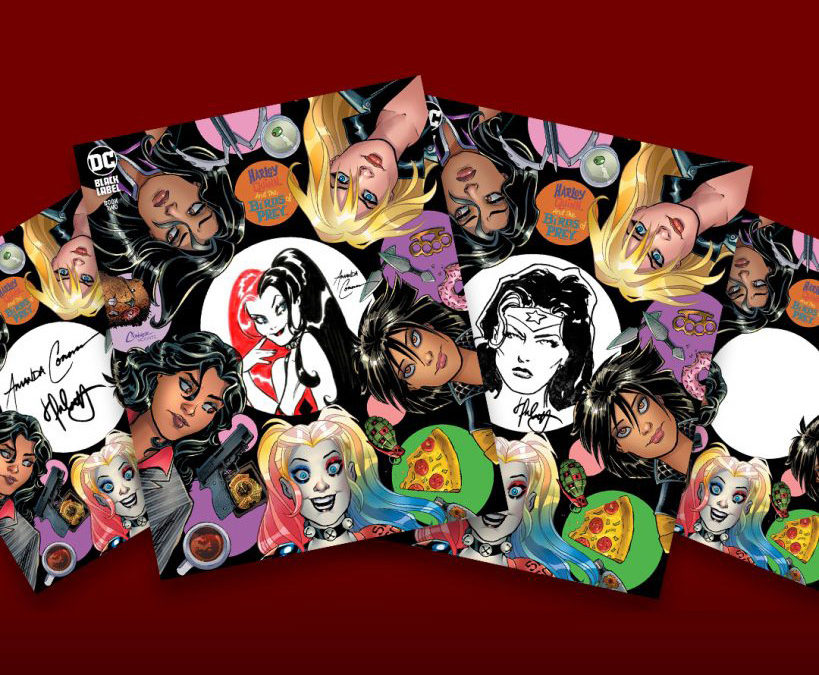 Incredible news folks! Coming off the amazing support and response to HARLEY QUINN AND THE BIRDS OF PREY #1, the PAPERFILMS team has been given the opportunity to design and distribute our very own VARIANT cover for HARLEY QUINN AND THE BIRDS OF PREY #2!!!
That's right, for the next issue (coming out in just a couple of weeks), we will have our own VARIANT cover for the book. This cover is not being sold anywhere else outside of our website and team first. How awesome is that? Even cooler, there is only going to be 1000 of these covers in total printed up.
The best reason for doing this cover, the center portion of the cover is done with a non-glossed coating so individuals can have drawings and sketches done directly on the cover. Pretty awesome, right? Now you can get your favorite artist, friend, child or heck, even take a shot at your own image in the center of this amazing issue.
All orders placed for this will be shipped once the book has been released in approximately two weeks and the team has received their shipment of the variant covers (we're waiting on them just like you folks!).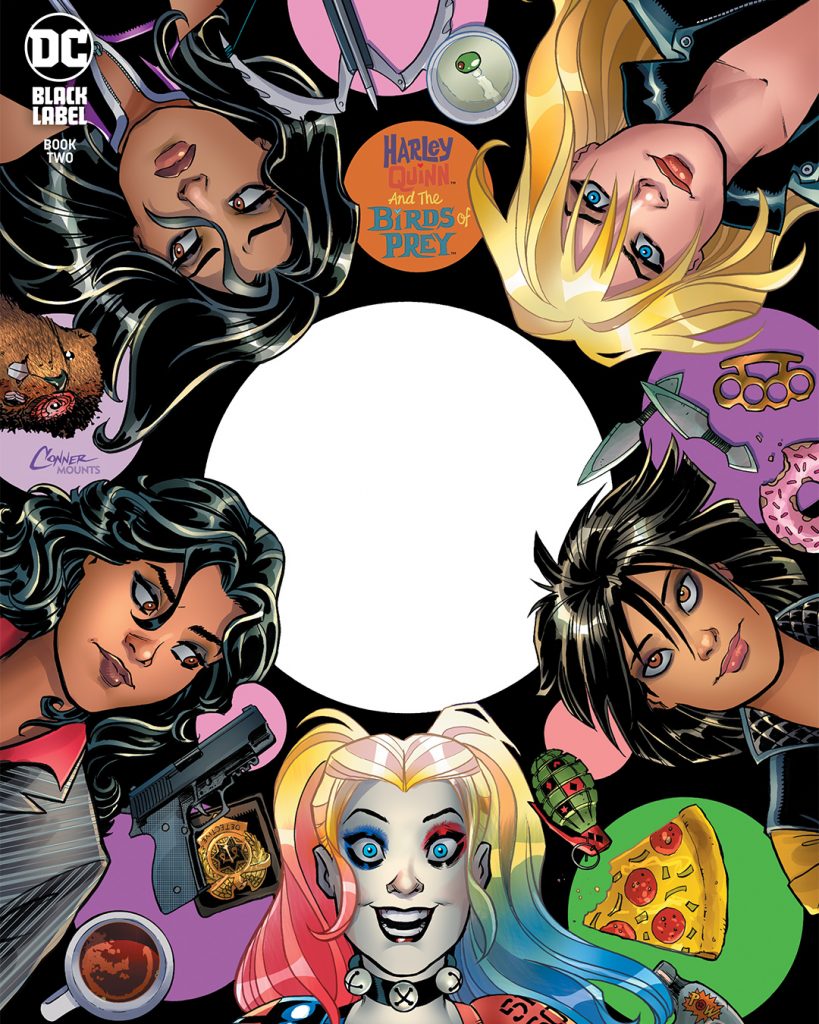 EXCLUSIVE VARIANT OPTIONS
The great bonus of doing this variant cover directly from the team is it provides us the ability to give everyone some cool options with the cover. From unsigned, to double signed to…..wait for it, limited ORIGINAL ART options from both AMANDA CONNER and JIMMY PALMIOTTI.

Both AMANDA and JIMMY will let you pick the character you want on the book's cover to be a part of the unique design of the book. From Harley Quinn to Batman to Poison Ivy to The Pro, you decide!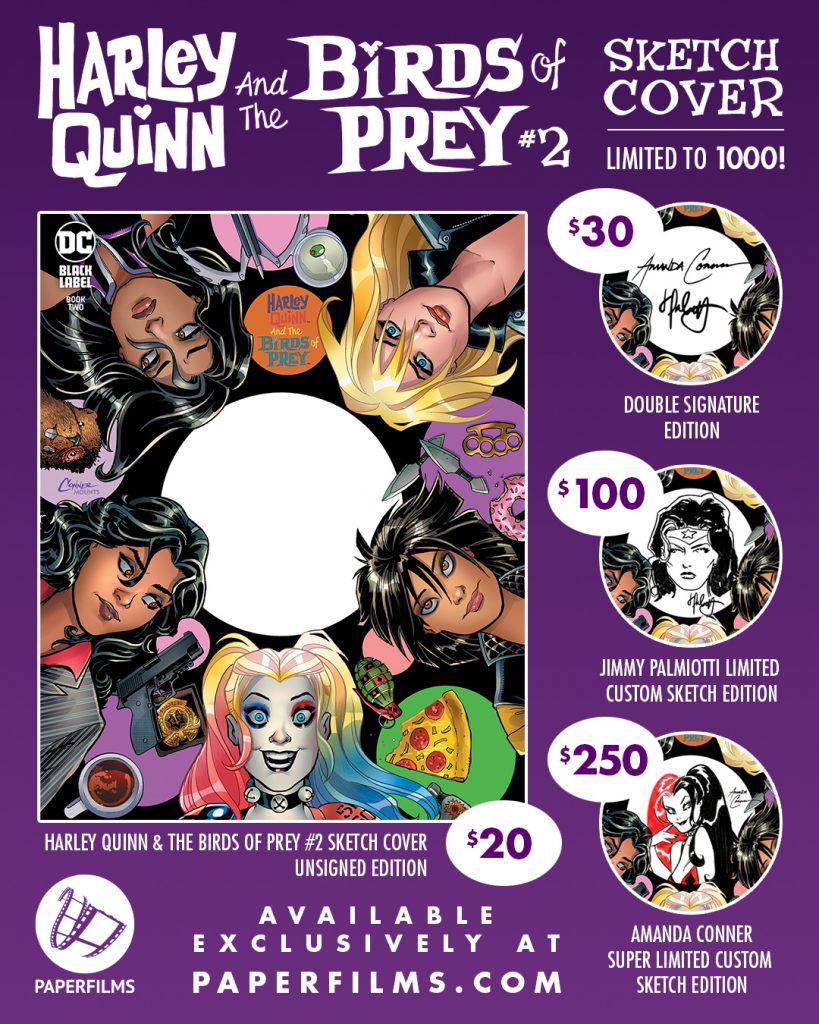 So head on over to the PaperFilms Store in the PAPERFILMS EXCLUSIVE section and check out these amazing options. Some options have limited supplies so act fast!