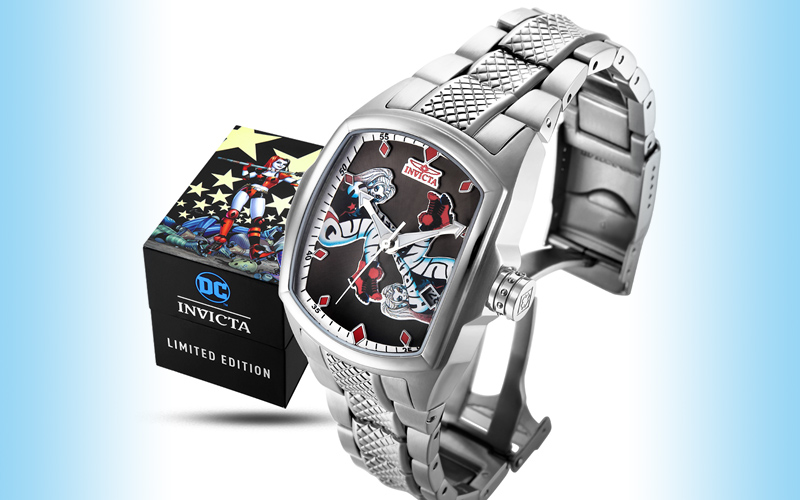 We've got some exciting news to announce. The talented Amanda Conner is teaming up with the Invicta Watch company to help Harley Quinn help keep track of your time! That's right, debuting at the New York City Comic Con, Invicta will be unleashing an amazing product.
This artist edition watch was designed with Amanda Conner hand in hand with Invicta to showcase how fun and beautiful Harley Quinn can be. From the image face, the wrist band right down to the box and packaging, Amanda poured her focus into making this a truly special item.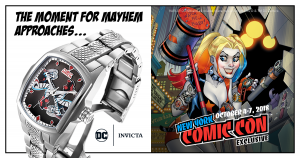 You can see this item launch at the convention at Invicta booth (#444) at the Jacob Javits Center during the convention. As an added bonus, both Amanda and Jimmy Palmiotti will be doing exclusive signings (along with Jim Lee and Tim Townsend) during the convention for limited edition watch posters at the booth. Any watch you purchase, the team will proudly sign that for you!

More information and press regarding the announcement can be found below:
http://www.newyorkcomiccon.com/en/Exhibitors/4717808/Invicta-Watch-Group
https://www.syfy.com/syfywire/superhero-watches-nycc-harley-quinn-batman-spider-man
We hope to see you at the NYCC for this great Harley Quinn watch by Amanda Conner!