Welcome back to all of our faithful followers!
We've just wrapped up the exciting Wizard World New Orleans Comic Con and have a busy month ahead of us.  We've got a lot of great titles we're busy working on and some great books are coming out that you should really be aware of: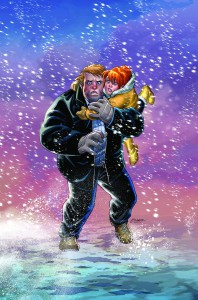 We also have some exciting news about a new Kickstarter that is going to be launching soon.
But, to celebrate this hectic time with all of our great backers, we found some extra Amanda Conner and Jimmy Palmiotti 8×11 signed prints.  So, to reward all of our great backers, from now till 2/19, if you spend $40 or more (excluding shipping), we will throw a FREE signed print in your package.  These are high quality, thick stock prints.  Various images from past Kickstarter projects, different subjects, amazing quality.  Just a little way we love thanking our great fans.
Additionally, we have lowered all single issue digital files of all our projects to just $0.99 !!  So check out some great Painkiller Jane books, Monolith, Creator Owned Heroes!
So head on over to the PaperFilms shop and browse away.  https://www.paperfilms.com/shop/
Thanks again and keep an eye out for an amazing new Kickstarter project!