Hey folks,
We are back up and running with the website.  After a frustrating experience with some website hackery and hosting platform issues, we've got the website back up and running to a good state.  The good news is this helped us organize things a bit more for some big changes coming to the PaperFilms website.  More coming on that soon but rest assured, you'll hopefully enjoy what we are doing.
We truly appreciate all the support and patience you've given us while we've got this shaken out.  We know there are small pieces of the website missing (old images from legacy posts), however, we just wanted to get the basics back up for everyone as needed.  When you are a small group of creators, these things can take a bit and we know it can be frustrating for everyone, however, we love that you stand by us.  The website store being the key since it helps support all of the creators so we needed to ensure it was working.  If you do see something wrong, please feel free to email: [email protected] and we'll look into these issues.
To thank everyone for your patience, we're offering a 20% discount on all purchases from now till 5/31/2015.  Enter coupon code "construction" to get your discount.  Again, going through our website puts the funds directly into the creators hands.  This helps fund future projects.
Here is also a little peek at the upcoming Convergence #7 variant by Amanda Conner and Paul Mounts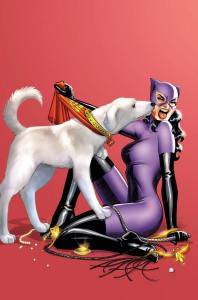 Upcoming convention schedules for Jimmy and Amanda (as of right now):
Denver Comic Con = 5/23 – 5/25
Dallas Comic Con = 5/29 – 5/31
Niagara Falls Comic Con = 6/5 – 6/7
Again, we can't thank everyone enough for your support and patience.  You're all the best!