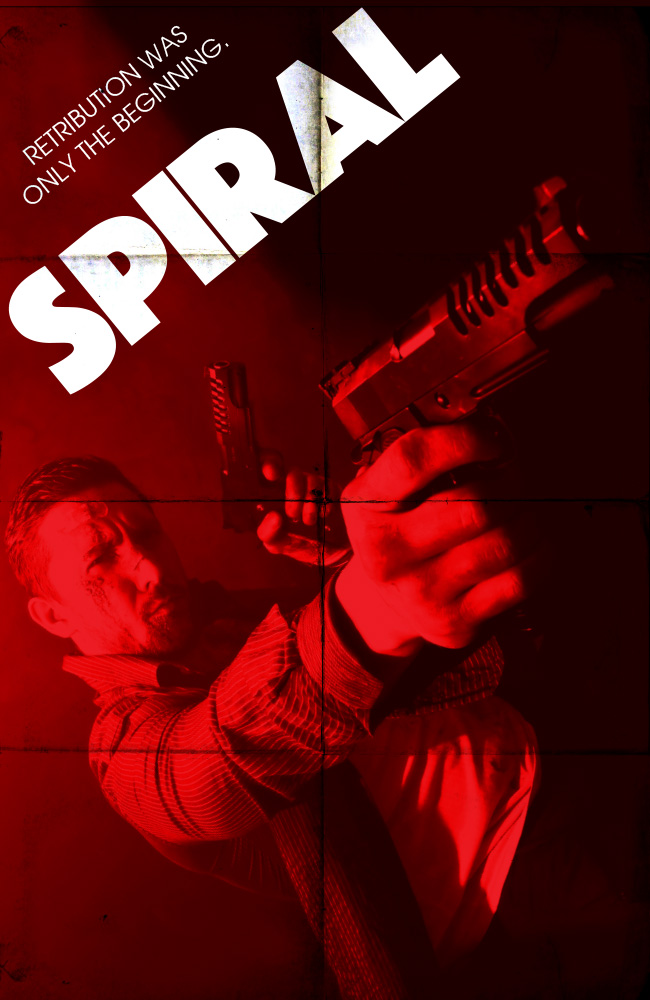 SPIRAL
writers: JIMMY PALMIOTTI & CRAIG WEEDEN
JAY OLSON is a loving father of two wonderful teenagers and a devoted husband with a secret life as a freelance interrogation expert that threatens to destroy everyone and everything he has ever loved unless he recruits his wife to fight back against the very people that have hired him.
Think Mr. and Mrs. Smith and Kill Bill with a darker edge and you will get Spiral right away. This is a hardcore action thriller with heart as a loving husband and wife lose what is most precious to them one night while he is on the job. A double murder takes place on Jays watch as both of his children are accidentally killed in the crossfire. Jay has nowhere to turn and this couples relationship is put to the test as their very foundation of trust and love is stripped raw.
Once confessions are made, Dana and Jay have one last chance to turn their lives around from the downward spiral they're sinking into by using their past military experience to group together and fight back against the corporation that has hired a hit on them both. This is the story about second chances, redemption and finally retribution.