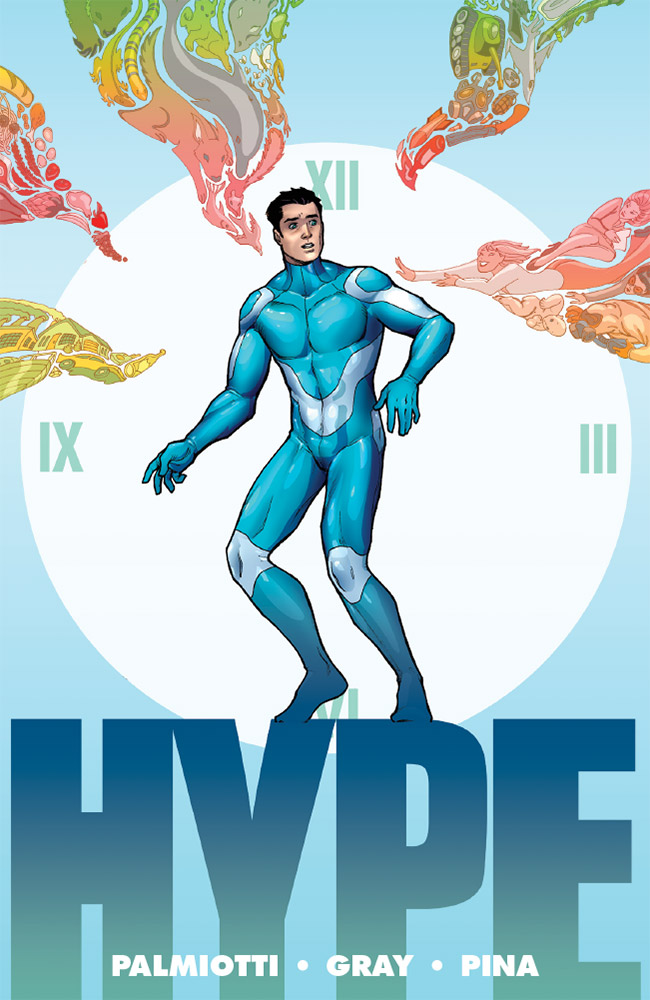 HYPE
writers: JIMMY PALMIOTTI & JUSTIN GRAY
artist: JAVIER PINA
Noah Haller is HYPE, a last resort secret weapon for the United States Military, a man who can only be awake for a single hour on any given day. The genetic and medical enhancements that give him his superhuman abilities force him to undergo complete cellular regeneration – like being rebuilt or reborn every 23 hours. Hype is a wonderfully flawed character. His massive intellect lacks experience, context and nuance. He is initially like a computer full of information and capable of solving complex problems, but lacking in emotion and abstract thought to solve small ones.
Hype responds to sensory aspects of his environment with indifference. He has attention to detail but misses the "big picture" and social cues.Being awake only one hour a day leaves very little time to cultivate an emotional relationship with anyone including his handlers. That changes when he meets Amanda Marr, a brilliant scientist and psychologist hired to help Hype find a balance between being super and being human.Unfortunately for Hype and Amanda, his training is cut short when a shadowy terrorist group is poised to unleash a deadly pathogen that threatens to destabilize the world governments.
Hype is an action packed thriller with heart that offers a twist of the traditional superhero genre.