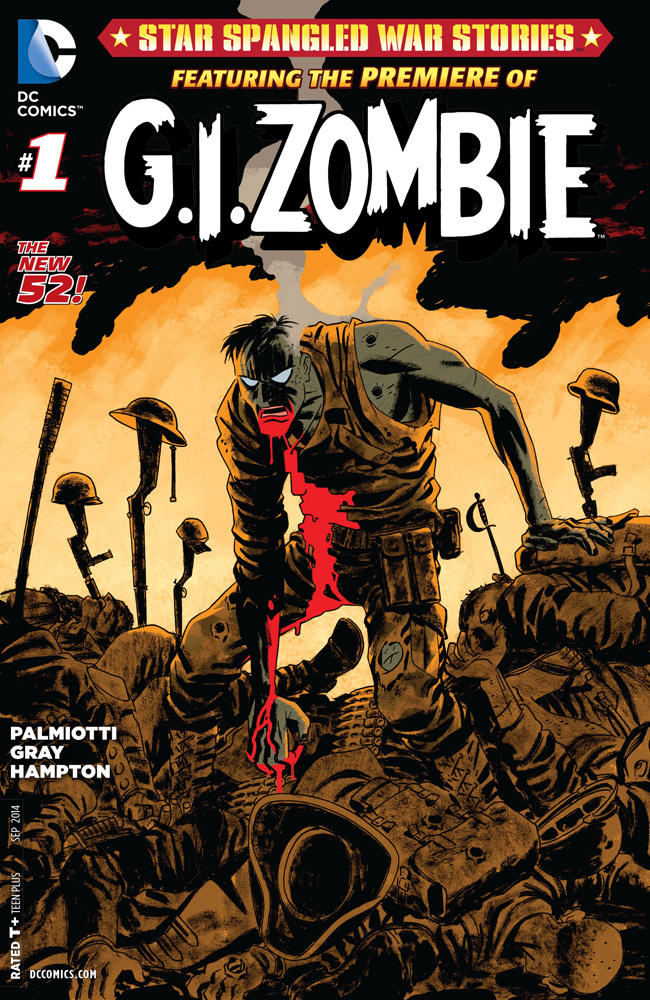 G.I. ZOMBIE
writers: JUSTIN GRAY & JIMMY PALMIOTTI
artist: SCOTT HAMPTON
Jared Kabe died in service to his country. Now he's back to do it again…and again…and again!
Codename G.I. Zombie is the best soldier the U.S. Army has. He's been in countless combat situations, survived torture at the hands of the most sadistic of men, and has years of training. His partner, Carmen King, has herself been hardened after three tours overseas—a skilled soldier in her own right, though even she can get queasy with an undead ally.
Together, the pair is assigned to infiltrate a group of gun-running bikers in Mississippi. What they find is something far worse: a group of exceedingly well-connected anti-government radicals with a cache of chemical weapons hell-bent on tearing down America so they can build her back up again. And when a missile carrying this biological agent lands in a small Tennessee town, Jared is faced with a new horror: that he might no longer be the only zombie around!